Ethereum's UPGRADES are SO BIG We Couldn't Fit in This Title!!!
Today, we have picked four hottest pieces of news happening in the crypto market. Let me give you a glance at what they are. First up, this current bear market makes it the 378th time that Bitcoin has been declared dead. Second up, the future of the world's number two crypto, Ether looks bright as Vitalik Buterin has hinted that the upcoming Istanbul network upgrade will enable Ethereum to handle a massive 3,000 transactions per second. Next, Travala has inked a partnership deal with Booking.com to promote bitcoin adoption, and finally, last but not least, the creator of BitTorrent has criticized Vitalik Buterin over some of his ideas concerning the technology powering the cryptoverse.
The Market Today 
The crypto markets have already started recovering from the recent bloodbath, with most coins mainly in the green today. Bitcoin is currently priced at $7,191, increasing by 7.42% from Monday. Similarly, ETH and XRP are gaining pretty well with 8.47% and 3.67% respectively.
The BitTorrent founder called ASIC-resistant PoW 'a bad idea'
While Ethereum's Vitalik Buterin firmly believes that sharding will ultimately solve the scalability problems of blockchain networks, Bran Cohen, author of the BitTorrent protocol, who is also the CEO of Chia network, has criticized some of Buterin's views on how to solve the so-called "hard problems of cryptocurrency." Cohen noted that sharding is not the only way to eliminate blockchain scalability bottlenecks, as payment channel networks are much "more appealing" and becoming "a real thing." Cohen said:
"What Ethereum's proposing for sharding breaks this by essentially requiring miners to have all the shards, which is…not sharding. It's just further redefining 'full node' to mean less than it did before."
However, Cohen shares the same views with Buterin on the limitations of ASIC-resistant PoW algorithm which is currently being used by Ethereum. "ASIC resistance just creates more centralization around manufacture when it inevitably fails," he said.
Travala has integrated Booking's accommodations to its platform 
As reported by Cointelegraph, Travala, an innovative platform that makes it possible for users to pay for their hotel stays with cryptos, has joined forces with Booking.com, to allow users to book 90,000 different destinations in cryptos. Commenting on the exciting development, Matt Luczynski, CEO of Travala said that:
"This partnership allows our users to access Booking.com's accommodation listings, as well as the listings from several other leading travel suppliers, which is a fantastic use case for our own AVA token and another huge step towards mass crypto adoption."
Presently, the supported cryptos on Travala include bitcoin, ether, dash, litecoin, EOS, lumens, Cardano, binance coin, monero, Tron and it's native AVA token, which recently got listed on Binance DEX. While cryptos and the underlying blockchain technology are already transforming the financial ecosystem, the tourism sector is also doing great works with cryptos, with many firms already adding support for cryptocurrency. Earlier this summer, Norwegian Air announced plans to launch its crypto exchange, to make it easier for it to accept crypto payments.
Vitalik Buterin says ETH will be able to process 3,000 transactions per second
At a time when scalability remains a real pain in the neck for most blockchains, Ethereum creator, Vitalik Buterin firmly believes that the network's upcoming Istanbul upgrade will permanently solve this problem. As reported by The Daily Hodl, Buterin has hinted that Istanbul will add numerous features to the network, enabling it to facilitate a massive 3,000 transactions per second. Buterin took to Twitter to reveal some of the exciting features to be added to the smart contracts network, including account abstraction, first-class smart contract wallets, Casper proof of stake, optimistic rollup, among others. It's worth noting that Buterin and his team have been hatching plans to make the network better since 2014 when they published the first list of what needs to be done. If all goes as planned, the Istanbul update will go live in early December and it remains to be seen whether the effort will be worth the hype.
"In general, base-layer problems are slowly but surely decreasing, but application-layer problems are only just getting started,"
declared Buterin.
Former IMF economist: 'Bitcoin is dying'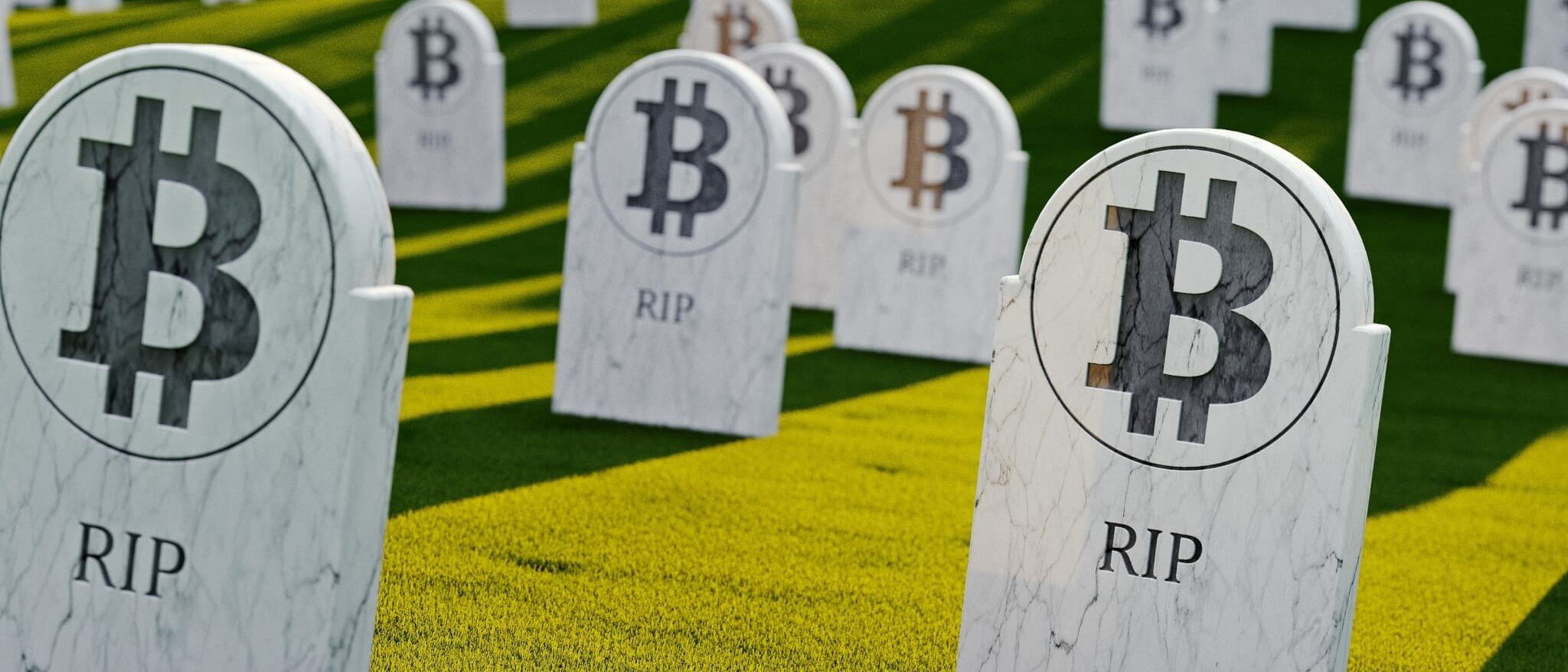 While those who latched onto the bitcoin bandwagon early enough have been made richer by the super volatile digital asset, a Beincrypto report has revealed that the recent bitcoin price slump makes it the 378th time that the virtual currency is kicking the bucket since its launch over a decade ago. Bitcoin has shed around $14 billion from its total market cap, with altcoins like ether and bitcoin cash also dropping around 11.95 percent in 24 hours, a situation that has once again given crypto haters such as Mark Dow, a global macro trader, a chance to condemn cryptos. Dow, who had in 2013 tweeted that
"Gold is a tax on stupidity. Bitcoin is a tax on paranoid stupidity $GLD,"
has declared again that
"#Bitcoin is dying."
Reportedly, since its creation in 2009, Bitcoin has been declared dead 377 times and there has been at least one news article about Bitcoin's demise since 2010! Now, what does this mean for Bitcoin? Well for those of you who are new to the cryptoverse, it simply means you should not panic sell your cryptos, instead, buy the dip and wait for the return of the bulls, as this bear market too will surely pass.
That's everything you need to catch up today guys! Are you surprised by Bitcoin's unpredictability? Do you think the upcoming Ethereum network update will live up to expectations? What do you think about Travala's partnership with Booking.com What do you think about Cohen's views concerning Ethereum?
Please leave a comment right below to let me know what you guys are thinking.
It's your girl Cindy with CryptoPig, I'll see you guys soon.
Join us at our Telegram group and follow us on Youtube and Twitter.
Disclaimer: Cryptopig content is written by a team of blockchain passionate people. We are not registered as investment advisors. Don't take the information in this post as investment advice and make sure you do your own research before investing. Cryptocurrencies are a very risky investment, never invest more money than you can afford to lose.
Tags :
accommodations
ASIC-resistant PoW
Binance DEX
Bitcoin Obituaries
BitTorrent
Booking.com
Bran Cohen
Ethash
ethereum
Mark Dow
Matt Luczynski
peer-to-peer
transactions
Travala
Vitalik Buterin