This Country is Ahead of Every Other in Crypto!!!
Today, we have picked four hottest pieces of news happening in the crypto market. Let me give you a glance at what they are. First up, while China is still not interested in cryptos, another Asian giant is now set to regulate the revolutionary virtual currencies. Second up, Telegram's crypto ambition has hit yet another stumbling block, as the SEC has asked the U.S. court to strike out its defense. Next, we have this Bitcoin pioneer who has criticized the Ethereum team for overtly hyping the platform and making "impossible promises" and finally, a blockchain startup, BloXroute has created a highly effective solution for Ethereum's scalability woes.
The Market Today 
The crypto sphere is mainly in the green today. Bitcoin is currently priced at $7,517, increasing 5.56% from Wednesday. Similarly, ETH and XRP are still gaining pretty well with 3.6% and 3.52% respectively.
South Korea creates amenable rules for virtual currencies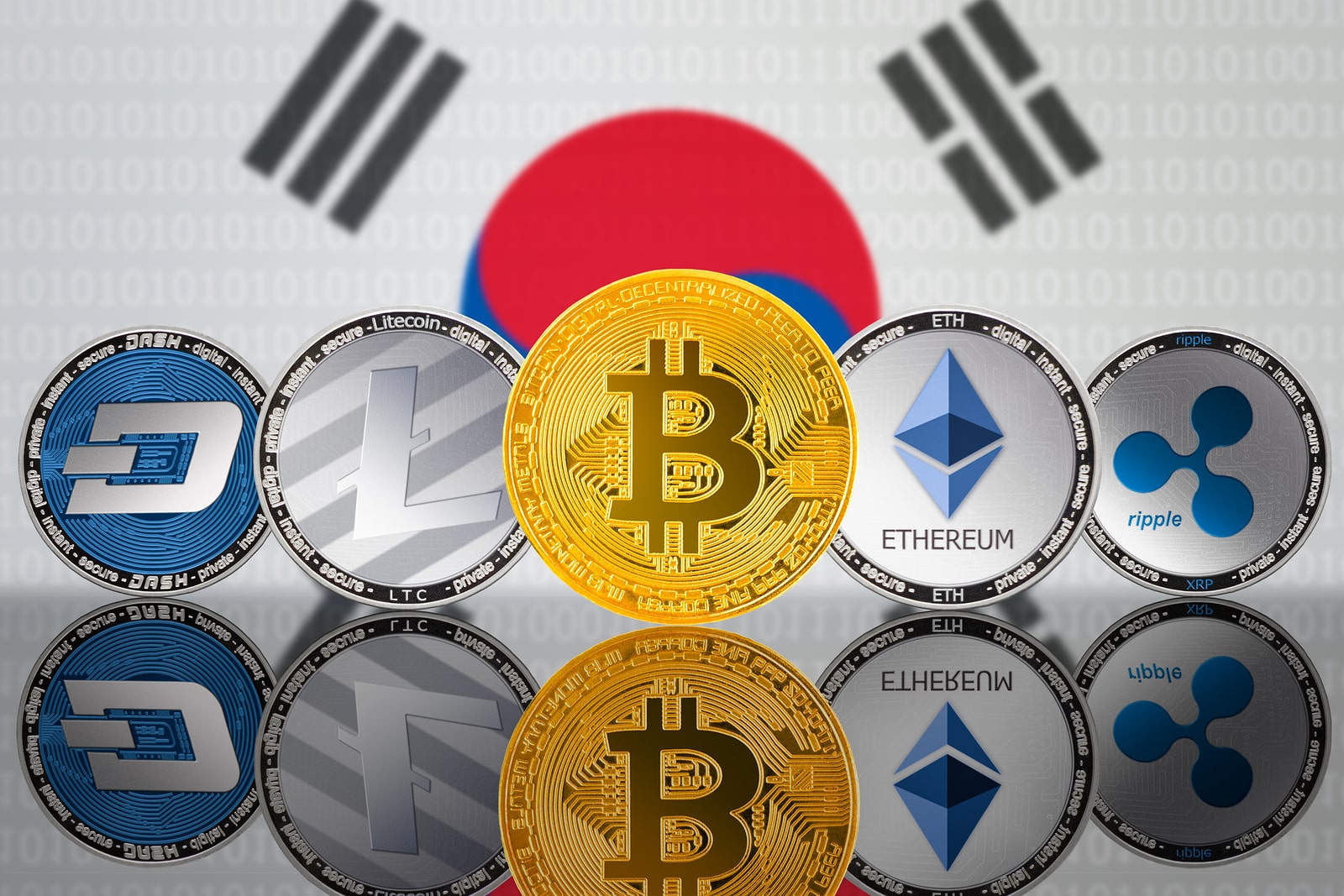 In a bid to become a hotbed for digital currency innovation and attract more Bitcoin-linked businesses to the country, South Korea is now set to create amenable rules for blockchain-based virtual currencies. Specifically, according to a report by Coinspeaker, South Korea's National Policy Committee has finally passed a bill that aims to classify bitcoin and other cryptoassets as digital assets in the country. Notably, the bill requires all crypto-related businesses to come under the umbrella of the Korean Financial Services Commission's Financial Intelligence Unit, as digital assets businesses, implement anti-money-laundering measures that meet the standards of the Financial Action Task Force (FATF), among other requirements. While this is an exciting development for Korean crypto enthusiasts and the cryptoverse as a whole, we'll all have to wait for about one year for the legislation to go live, as the bill still needs to pass through the Judiciary Committee and the National Assembly. Once again South Korea has shown that it is better to regulate cryptos than to enforce an outright ban. It remains to be seen whether this new development will boost the price of bitcoin and altcoins shortly.
Judge P. Kevin Castel preserved SEC motion to strike Telegram 
As reported by Cointelegraph, it appears the U.S. Securities and Exchange Commission (SEC) is already winning the battle against Telegram, as the country's federal judge has agreed with the agency's move to crush Telegram's "void for vagueness/lack of notice" defense. The SEC reportedly moved to strike Telegram's proposed defense, arguing that it's insufficient under federal law and Judge P. Kevin Castel has ordered the motion to be preserved since November 26, for 14 days until the discovery period of the case has ended. Earlier in October, the SEC ordered Telegram to halt plans of launching its gram crypto, alleging that the firm conducted an illegal initial coin offering (ICO). However, on November 12, the tech firm filed a claim, asking the U.S. District Court of the Southern District of New York to dismiss the agency's case, as the latter failed to
"provide clear guidance and fair notice of its views as to what conduct constitutes a violation of the federal securities laws."
The Telegram team is scheduled to appear before the court in January 2020 and it remains to be seen whether his case will end in their favor.
Blockstream CEO: Theranos is "uncannily Ethereum-like"
Adam Back, one of the pioneers of the world's flagship cryptocurrency, Bitcoin, has compared Ethereum to the now-defunct biotech project dubbed Theranos. It's worth noting that the Ethereum team has been hatching plans to upgrade the network and make it one of the best blockchain networks in existence. However, Back, who invented the hashcash proof-of-work (PoW) system that was integrated into the Bitcoin mining algorithm, has opined that the Ethereum team is making too many promises that it may not be able to fulfill with blockchain technology. In his words:
"Theranos had several generations of medical testing devices and pushed their engineers extremely hard. The management just went too far into overselling what it could do and misrepresentation about the state of the tech. Uncannily ethereum-like."
Interestingly, Peter Todd, former Bitcoin Core developer also shared the same views with Back. he said:
"Theranos was a successful scam because they really were developing new technology. The scam was in lying about what that technology could actually do and covering up failures. So much of blockchain tech does this: ETH, Teechan, Tieron, Ripple, even Zcash to a degree."
The comments have attracted mixed reactions from members of the cryptoverse.
BloXroute Labs successfully reduced ETH block propagation time

BloXroute Labs, a distributed ledger technology project that claims to be focused on fixing the scalability issues of blockchain networks, claims to have developed a lasting solution to the scalability woes of Ethereum. As reported by Coindesk, Akomba Labs, a DLT advisory firm ran BloXroute's Blockchain Distribution Network (BDN) on an Ethereum node in Singapore between November 11 to 27 and it was discovered that the average block propagation time dropped significantly from 360 milliseconds to just 172. In essence, the result shows that BDN could have a positive effect on the time required for a block to be produced and broadcasted throughout the Ethereum mainnet. Explaining how the solution works, Uri Klarman, bloXroute CEO said:
"We don't send the entire block because if the other gateways know the transaction out there, you don't need to send the actual data itself, only pointers saying which transactions are there."
Klarman has hinted that the BDN scalability solution is already live on some mining pools and it will soon be integrated into other pools soon.
That's everything you need to catch up today guys! Are you surprised by South Korea's renewed interest in cryptos? Do you think Telegram will win the battle against the SEC? What do you think about Back and Todd's comments on Ethereum? And do you see BloXroute's BDN Ethereum scalability solution gaining traction?
Please leave a comment right below to let me know what you guys are thinking.
It's your girl Cindy with CryptoPig, I'll see you guys soon.
Join us at our Telegram group and follow us on Youtube and Twitter.
Disclaimer: Cryptopig content is written by a team of blockchain passionate people. We are not registered as investment advisors. Don't take the information in this post as investment advice and make sure you do your own research before investing. Cryptocurrencies are a very risky investment, never invest more money than you can afford to lose.
Tags :
Akomba Labs
BDN
BloXroute Labs
ethereum
ethereum-like
FATF
Kevin Castel
Péter Szilágyi
Peter Todd
PoW
SEC
south korea
Telegram
Theranos
Uri Klarman
virtual currencies